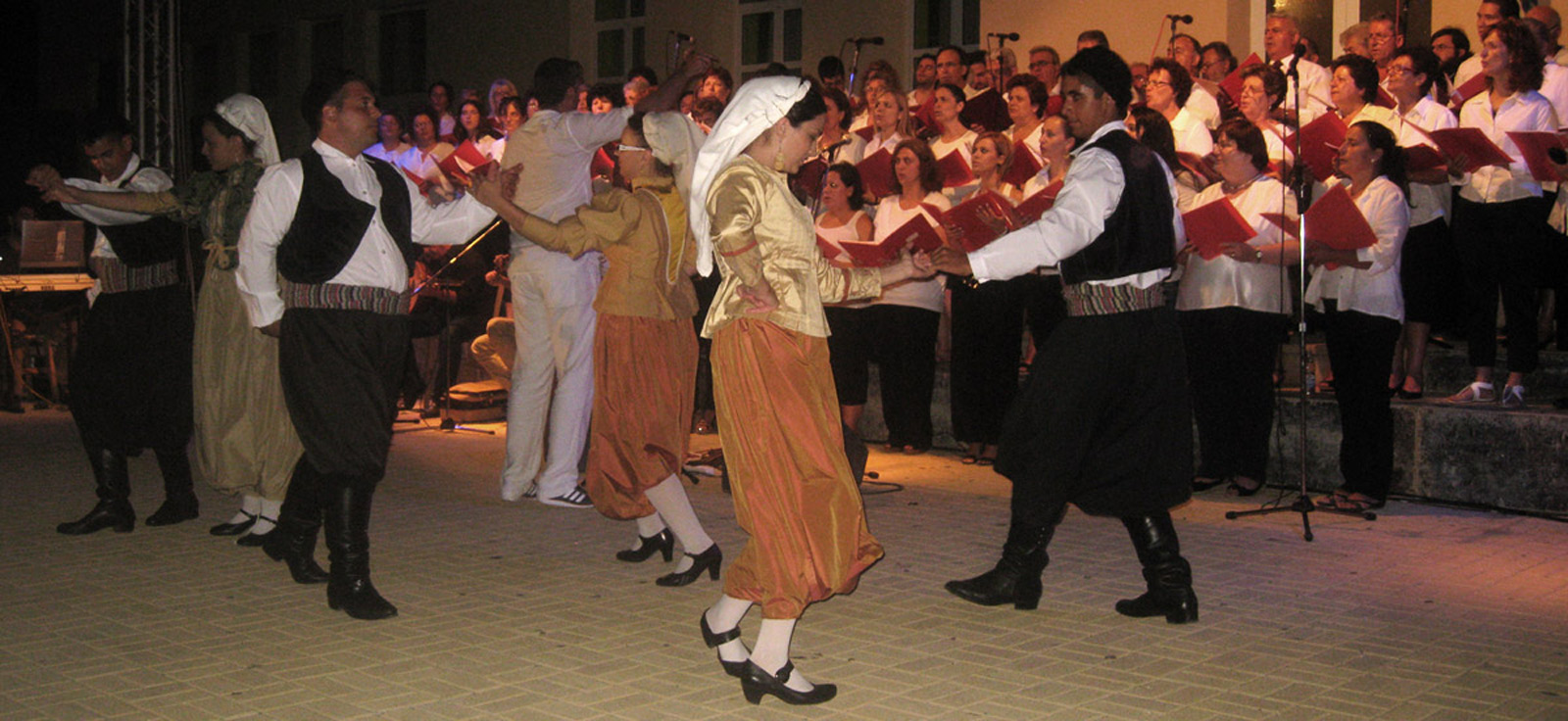 Paleochora Entertainment and Nightlife
For your entertainment and nightlife in Paleochora we have several suggestions…
In the daytime, you can get involved with sea activities like underwater diving and boat trips in the blue Libyan sea, organized by the local diving center.
Regarding windsurfing, the sandy beach of Paleochora, famous for its winds, is constantly an attraction for windsurfers for the last 20 years! At the same sandy beach, you can rent canoes or do numerous other water activities.
In recent years, there are organized trips with small boats from Paleochora, which offer the visitors the unique chance to meet the dolphins and whales of the Mediterranean Sea. This is a select travel experience, which is rare in other destinations, either in Greece or in other Mediterranean countries.
Also, every year, during the Naval Week, locals and visitors celebrate the Greek sea tradition with musical and other cultural outbreaks.
Entertainment and nightlife in Paleochora has to do with a cool atmosphere of traditional cafes ("kafenia") and bars, which put tables out and serve the local "raki" spirit with excellent snacks. Then, after midnight, small and big clubs in Paleochora, offer you sweet cocktails, music vibes and unforgettable nights!
During the summer, many entertainment events like outdoor concerts with Greek and international bands take place, as well as full moon parties on the beach and theatrical performances. Many restaurants and bars organize Cretan music evenings with local artists, while wandering musicians, jugglers and other street artists, all add even more magic in the Paleochora nightlife!
And for those who love cinema, is there anything better than a movie under the stars?
Paleochora entertainment and nightlife can be described with a sentence: Another day – and night – in paradise…
Live Music in Paleochora
Paleochora has been a party place for decades. Although nowadays is more "cool", and not the famous party spot it used to be, there are still numerous music bars and a few clubs that can keep you awake…
Pearl Cavo beach bar and Atoli bar are the most popular live music places in Paleochora. Pearl Cavo is famous for its Monday live shows, and in recent years many small bands have come to play there. Usually the music style is jazz, soul & funk and sometimes rock and reggae. You will find the minivan for Pearl Cavo beach bar right next to the jetty.
Atoli Bar is located on the sandy beach and every July and August brings different bands varying from rock to ambient. You can also enjoy your cocktails there and watch the sun go down. It is not a coincidence that, for many visitors, Paleochora has one of the best sunsets on earth!
A vibrant destination in its own right, Paleochora is proud to have possibly the best and most varied entertainment and nightlife in South Crete. Enjoy!