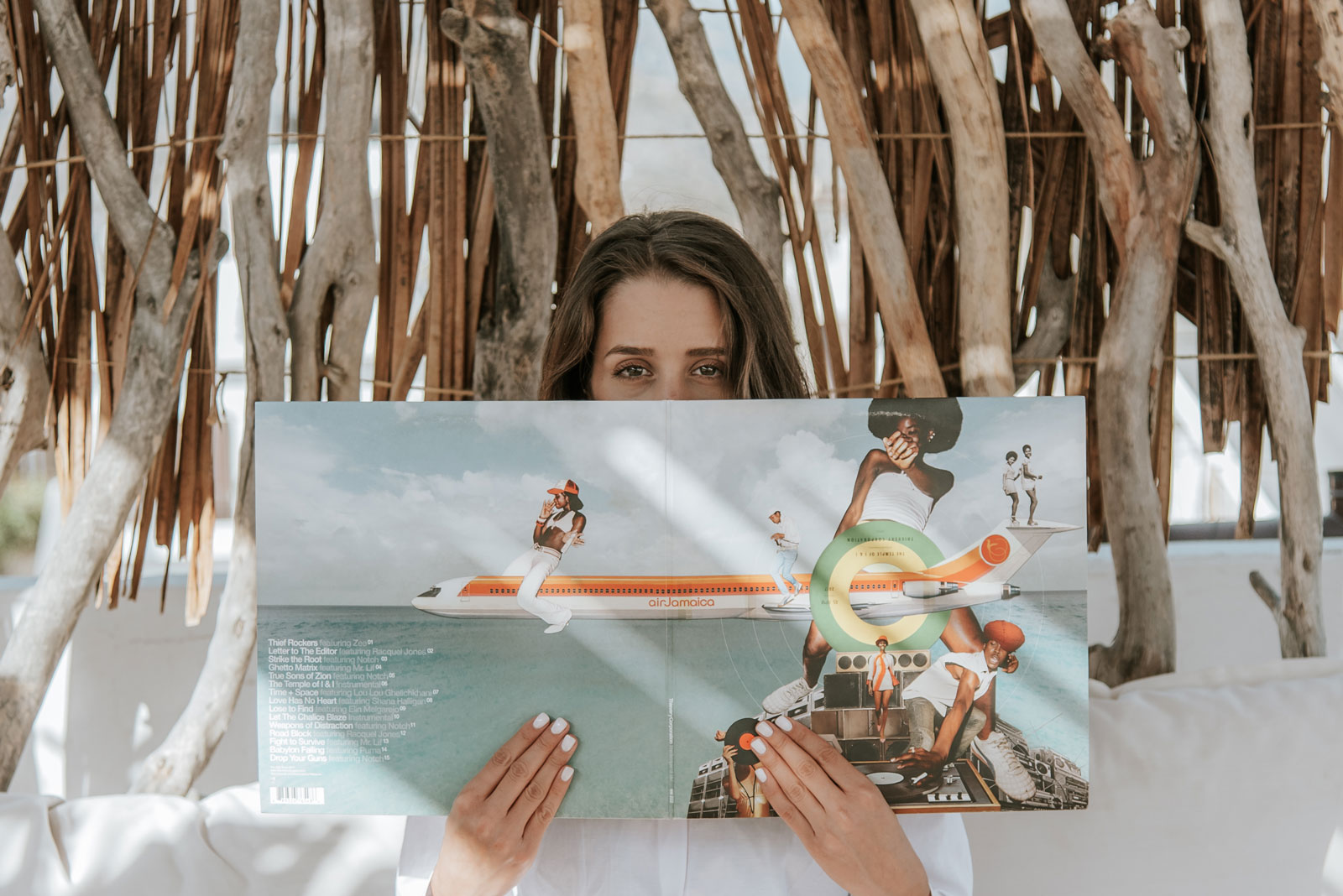 Experienced hosting
Always by your side
Hospitality and professional accommodation services runs in the family. Our love and passion for our birth land and what it has to offer and show for to the traveler, is what defines our philosophy. We are present, attentive and engaging with our guests. We provide experienced and honest information about matters that interest our guests such as daily excursions/cruises, sports/nature activities, historic/religious sightseeing, food &beverage spots, cultural events and assistance in buying tickets.

The hotel's services are designed with great attention to detail and with utmost respect for our guests' needs and wishes.
Vinyl records corner
Through the years we have accumulated a large amount of vinyl records due to our collective love for music. Different genres and music styles make up this collection and it was very obvious to us that we wanted to share our music with our guests. This led to the creation of the vinyl records corner where one may enjoy music of the past, exchange opinions and make suggestions. Music unites us all.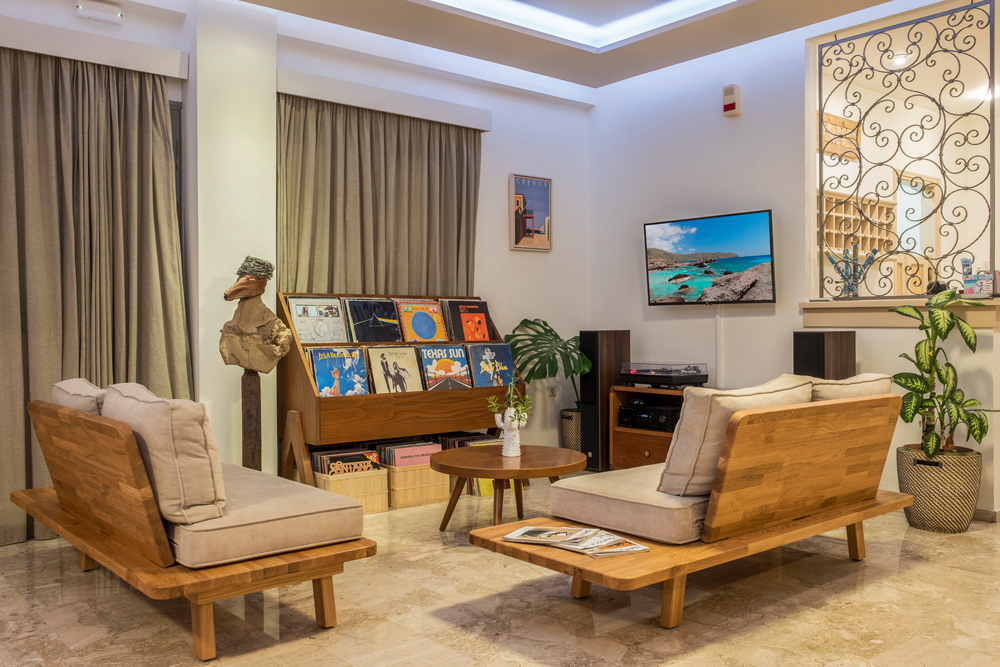 Roof Garden
With enthusiasm, creativity and inspiration, we have created a unique roof garden terrace for everybody to enjoy the outdoors and the backdrop scenery. Hummocks, a distinct lounge area as well as a massage area, compose a chill out roof terrace that favors relaxation and socializing. Enroll for a private or group yoga session or book a massage treatment and enjoy the endless blue of the Libyan sea and the Cretan mountains.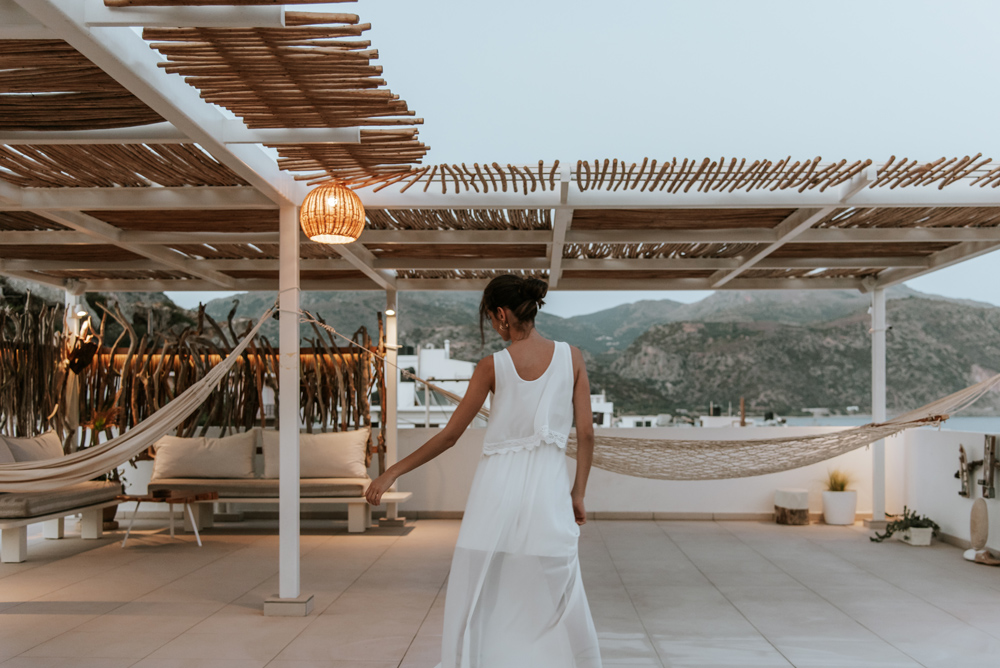 Gardens
We take great pride in our gardens, since they are inextricably connected with the facilities of the hotel and add qualitative value to our guests' experience. Lush gardens, hummocks, tropical flowers and local flora create a serene and refreshing environment, ideal for a book reading or an afternoon cocktail.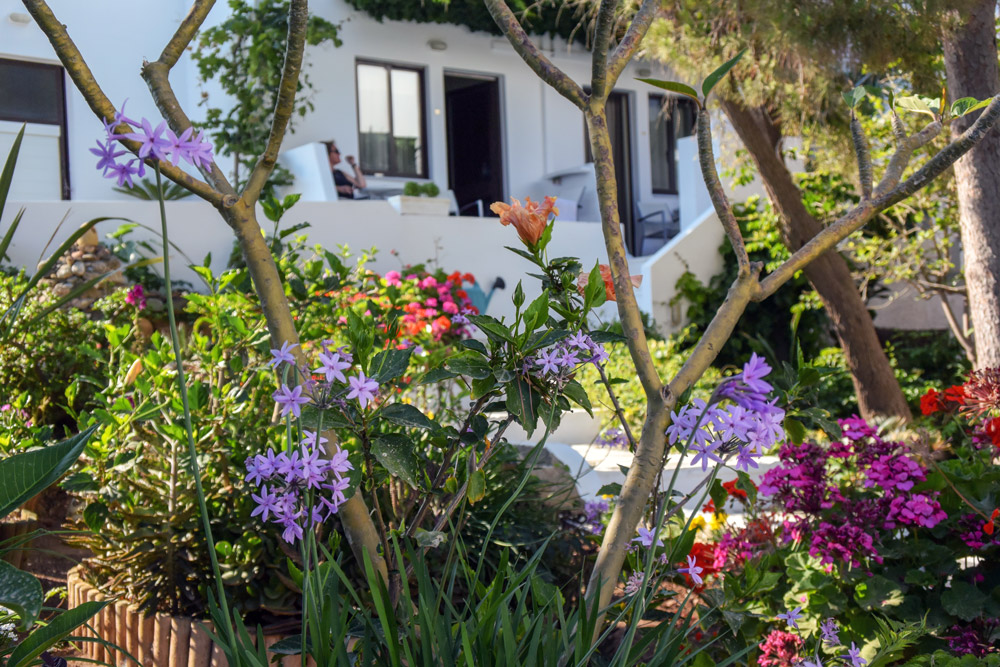 Breakfast Area
We have renovated our breakfast area with new furniture and light fixtures, so as to create a contemporary common space that aligns with the hotel's design philosophy. We serve certified Greek breakfast so we can start the day deliciously with a smile and energy!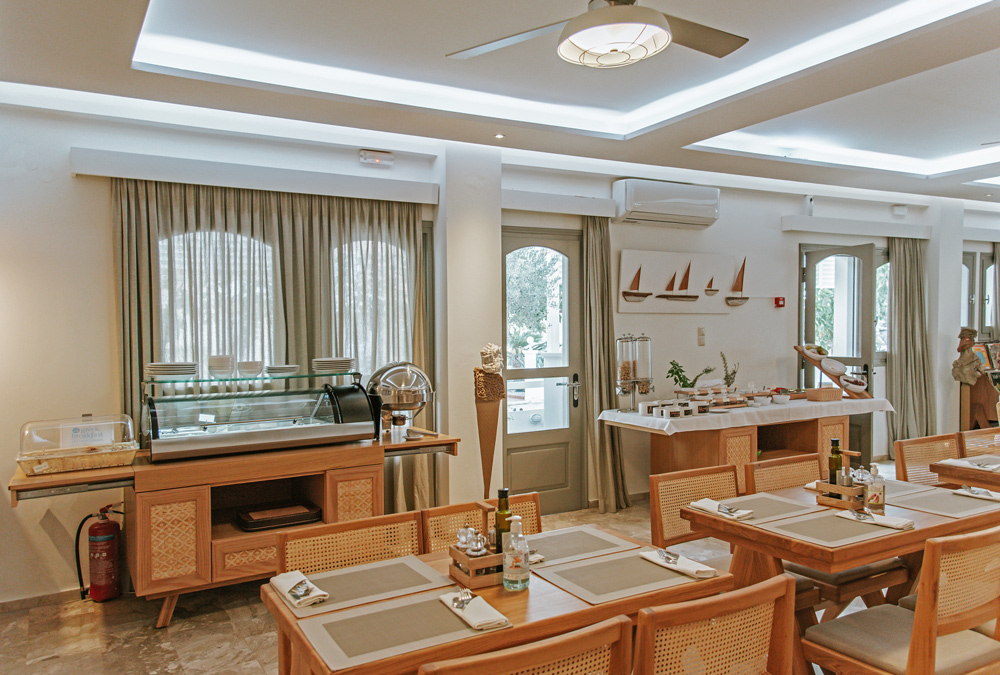 Breakfast terrace
First impressions count the most, especially when you are travelling from afar to your final holiday destination. Our front view, ground floor terrace certainly wins the challenge with its colorful and shaded by trees, sitting area and the art installations that are dispersed all around.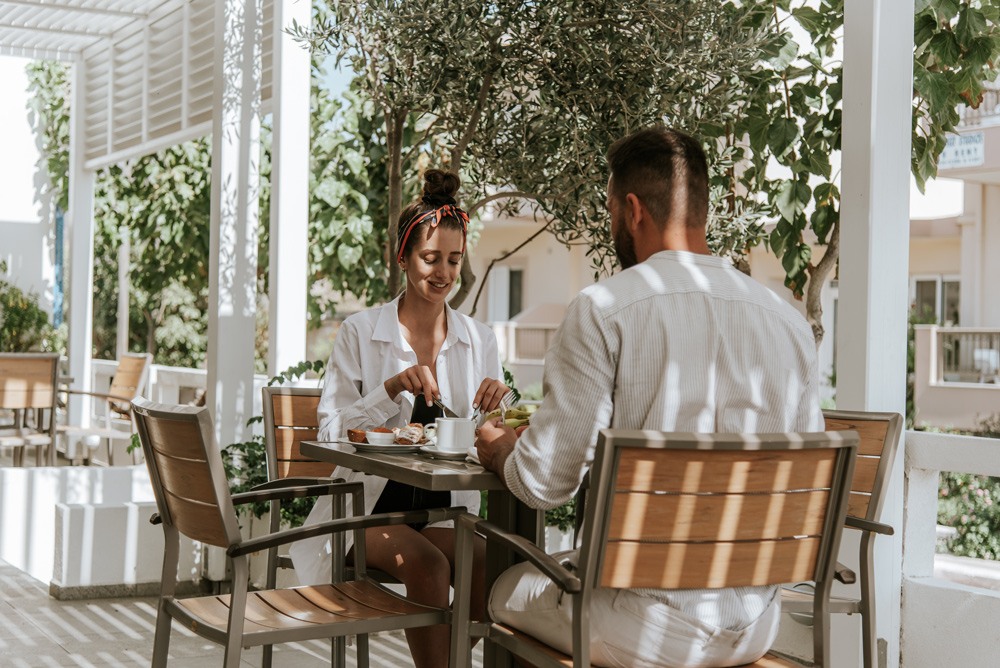 ARIS ART HOTEL FEATURES:
Reception & concierge 24/7
Certified Greek breakfast buffet with variety of local produce, served at the breakfast common area from 7.30am – 11.00am as well as at the room upon request.
Café Bar serving juices, snacks, beverages and spirits all day.
Massage service in two specially designed spaces (summer & winter)
Free use of bicycles
Free and reliable WiFi around the facilities and in the rooms
Free transfer & luggage storage
Laundry service
A small jewelry boutique store
Yoga classes with local certified teachers
Ample and free Parking
Early/Late check in & flexible check out
Book library & daily newspapers and magazines
Free Baby cot and option of different types of pillows
Welcome drink
Smart TV's and satellite channels
Laptop & tablet use upon request
Early or late breakfast service and Room Service between 8 a.m and 8 p.m
Special nutritional needs & habits are well noted