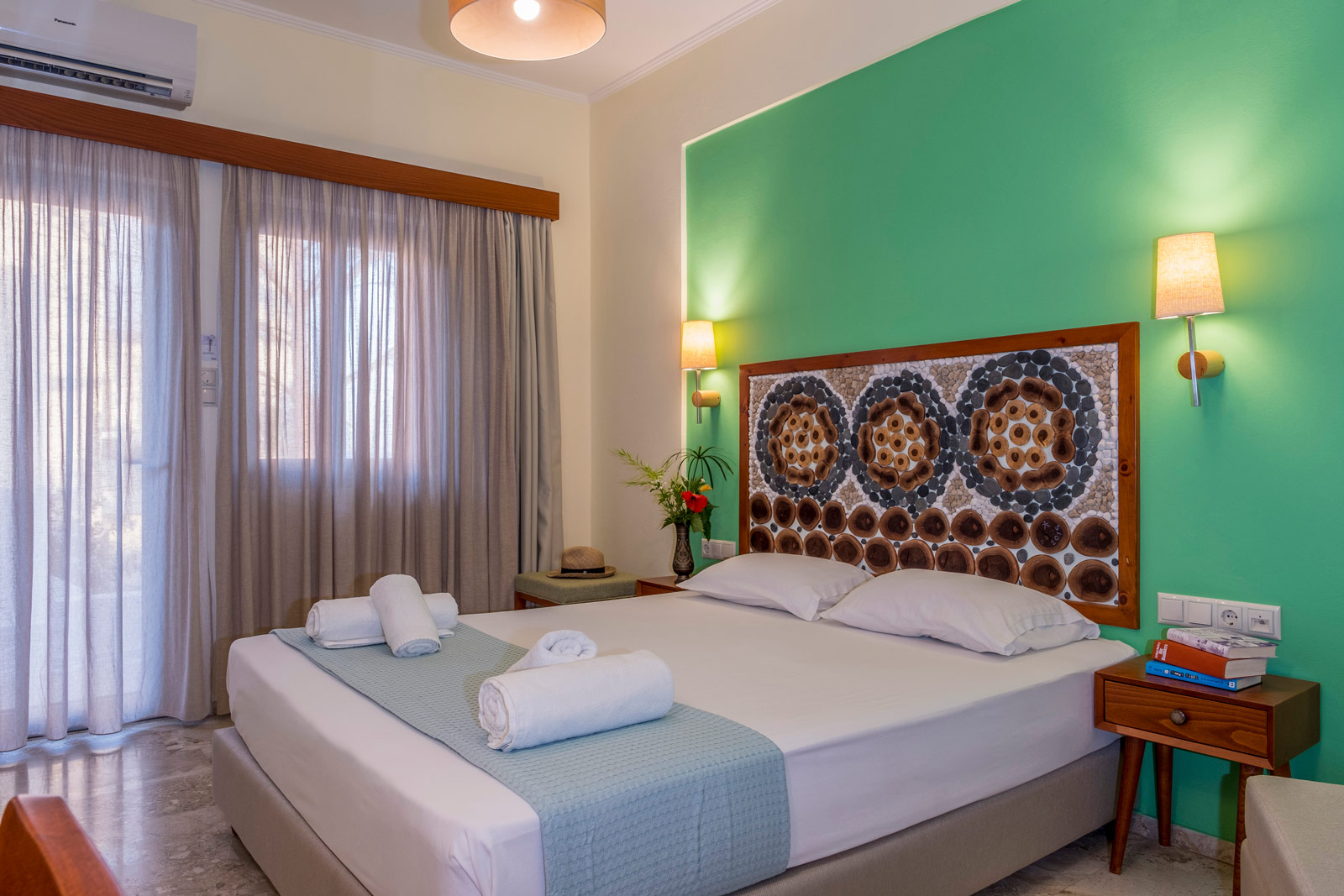 Superior Triple
GUESTS: 3
AVERAGE AREA: 19 sq. m.
VIEW: GARDEN | SEA
Ample, comfortable stay
All 6 superior triple rooms are located in the second building of Aris Art Hotel, and they are also decorated by artist Kostas Liatakis and other local artists. Their entrance is on the balcony or the terrace and they are usually preferred by couples with one child or by small groups of three people.
Triple rooms are also frequently selected for use as doubles, offering greater comfort to our guests. The architecture of the second building also favors the stay of large groups or families in more than one room (doubles and triples). The triple rooms 30 and 34 are located on the first floor of the building offering sea and garden views, while the triple rooms 15, 16, 17 and 19 are located on the ground floor with their terraces overlooking the blooming garden of the hotel.
The configuration of the superior triple rooms:

• with three 90 x 200 cm single beds
• with two 90 x 200 cm single beds and one 75 × 195 cm sofa bed
• with one 160 x 200 cm double bed and one 75 × 195 cm sofa bed

AMENITIES
Private toilet in all rooms, with shower.
Hot water 24 hours a day
Free toiletries
Autonomous A/C (cooling /heat )
Kettle, mugs and glasses, free bottled water, tea and coffee.
Free Wi-Fi
Mini bar
32" Smart TV
Closet
Mirror and work desk
Balcony / Terrace furniture
Safe box
Clothes horse
Daily room cleaning. Change of sheets and towels per 2 days. More frequently or more sparse upon request.
Playpen (on request)
Land phone
Hair dryer
VIEW ALSO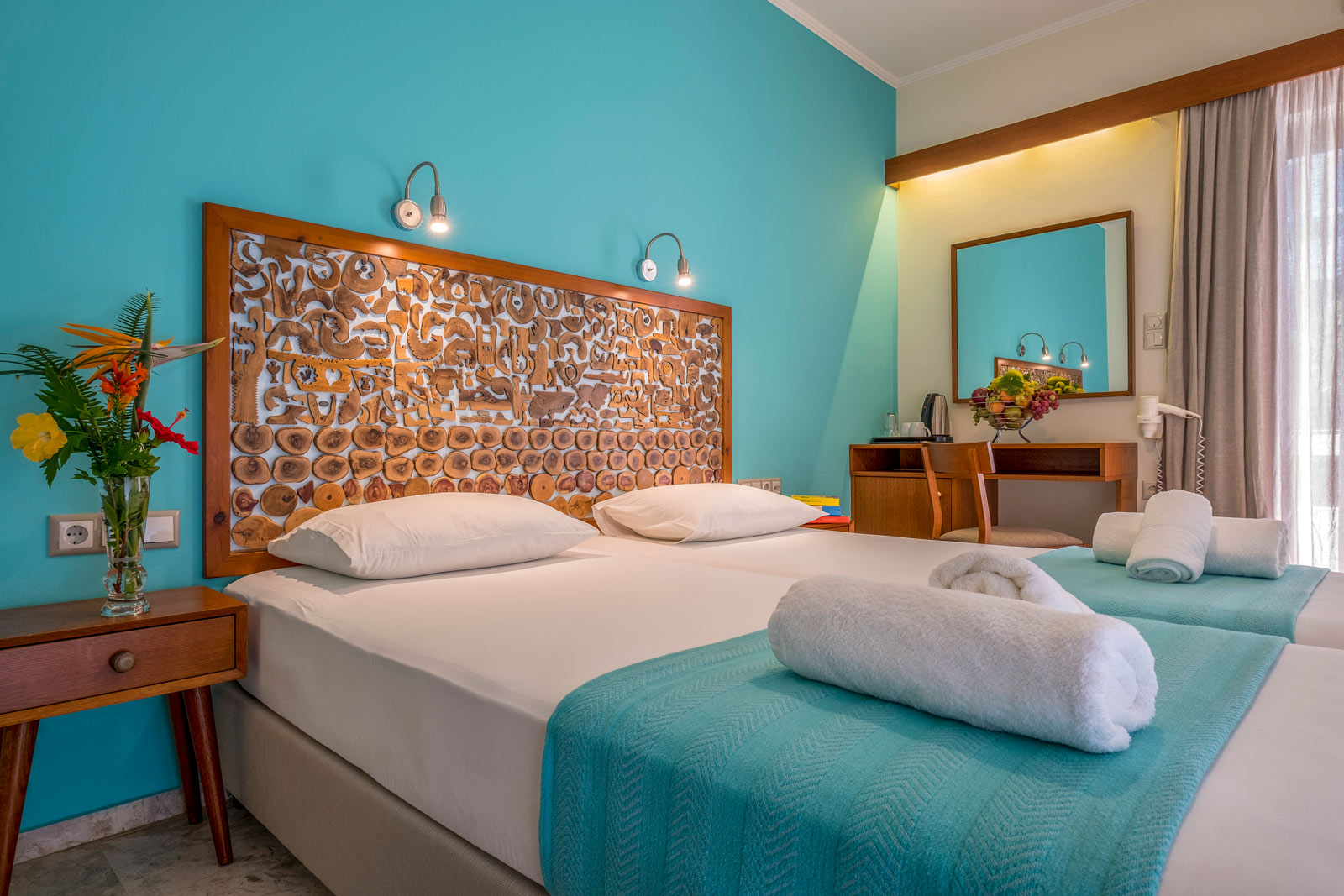 15 sq. m.
2 guests
GARDEN | SEA
The 12+1 superior double rooms of Aris Art Hotel are located in both hotel buildings, being the favorite choice of most visitors.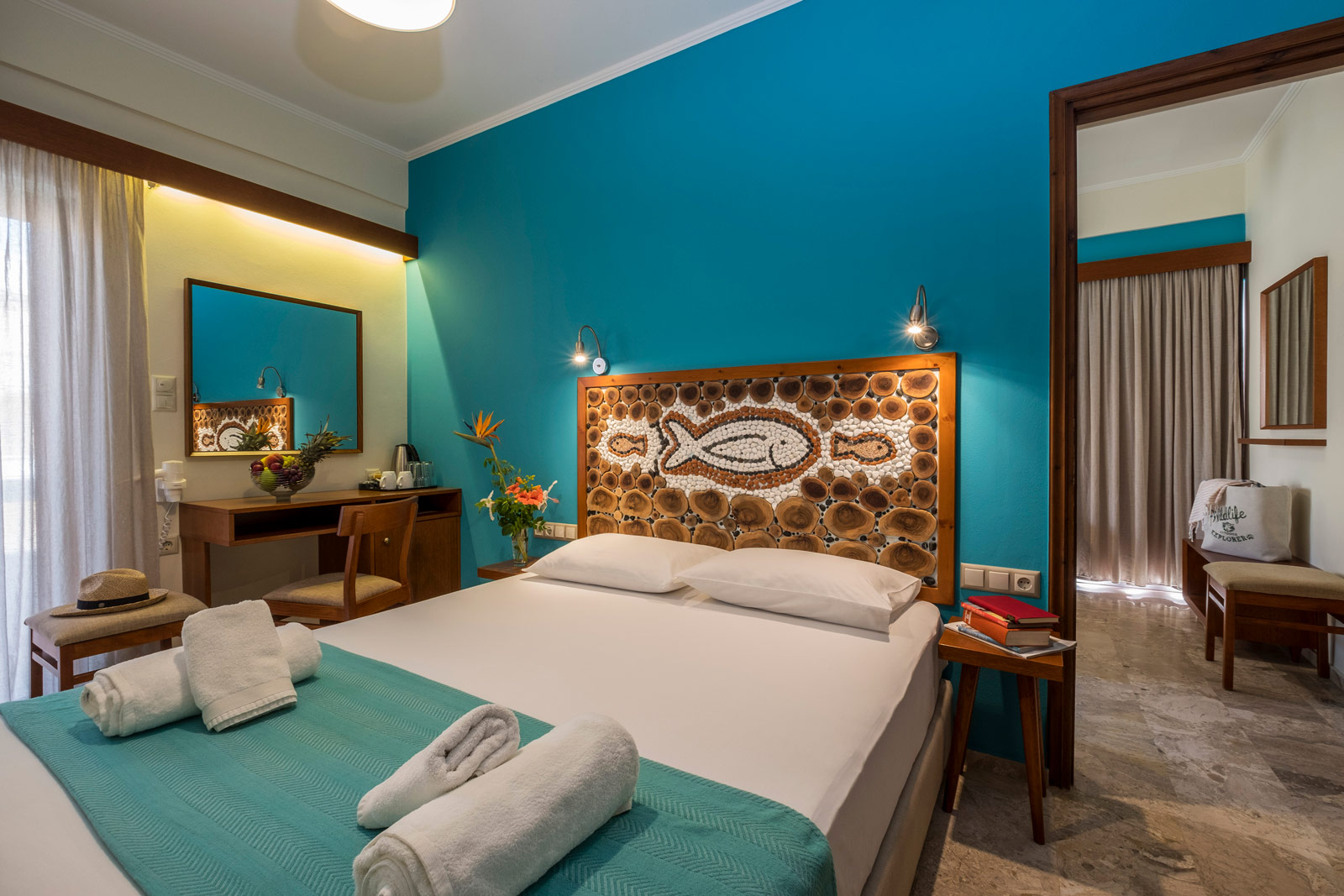 The family suite of our hotel is ideal for couples with one or two children and for groups who want more comfort during their stay.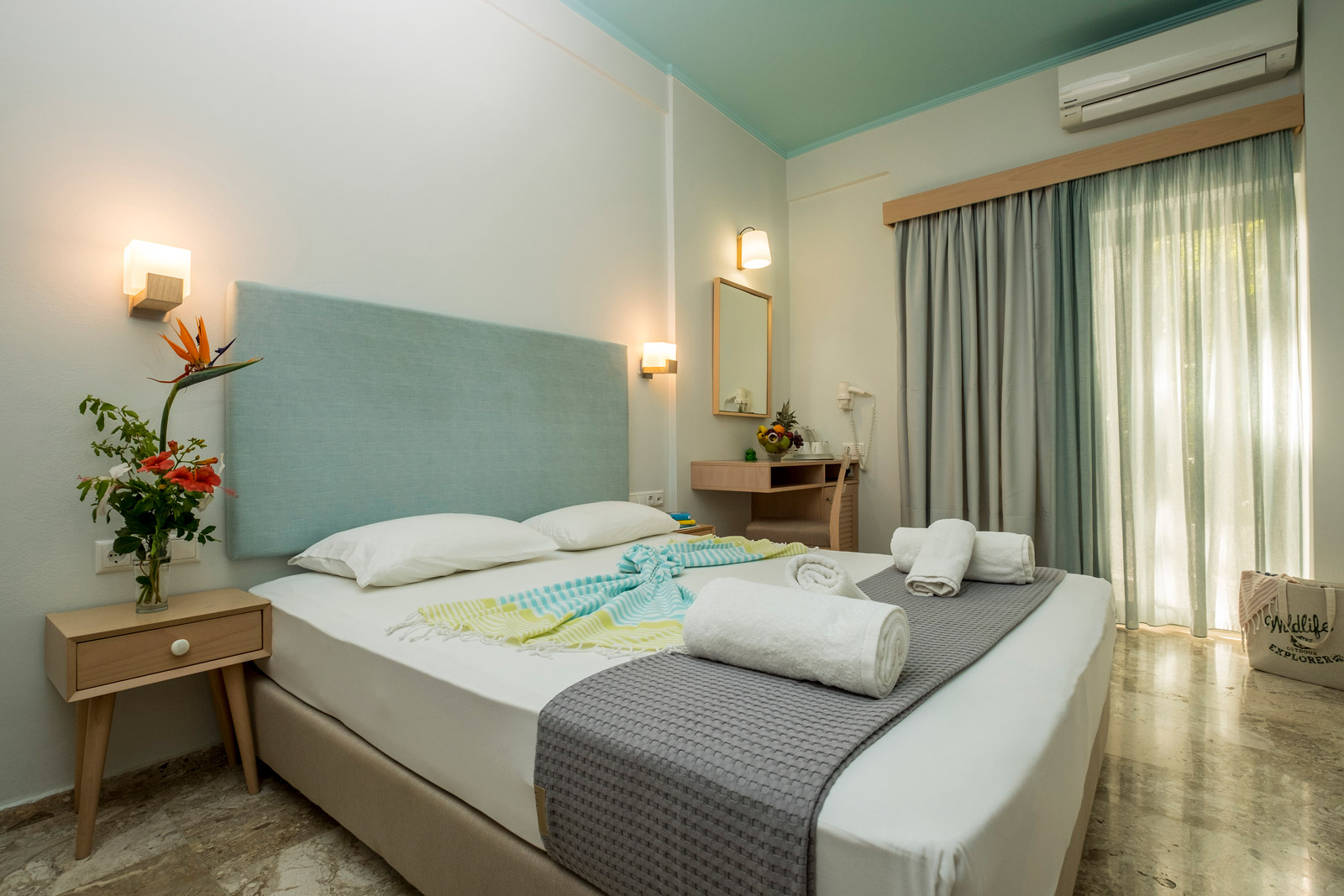 15 sq. m.
2 guests
GARDEN
Behind the reception, on the ground floor of the main building and inside the lush gardens, there are the most "cool" rooms of Aris Art Hotel.