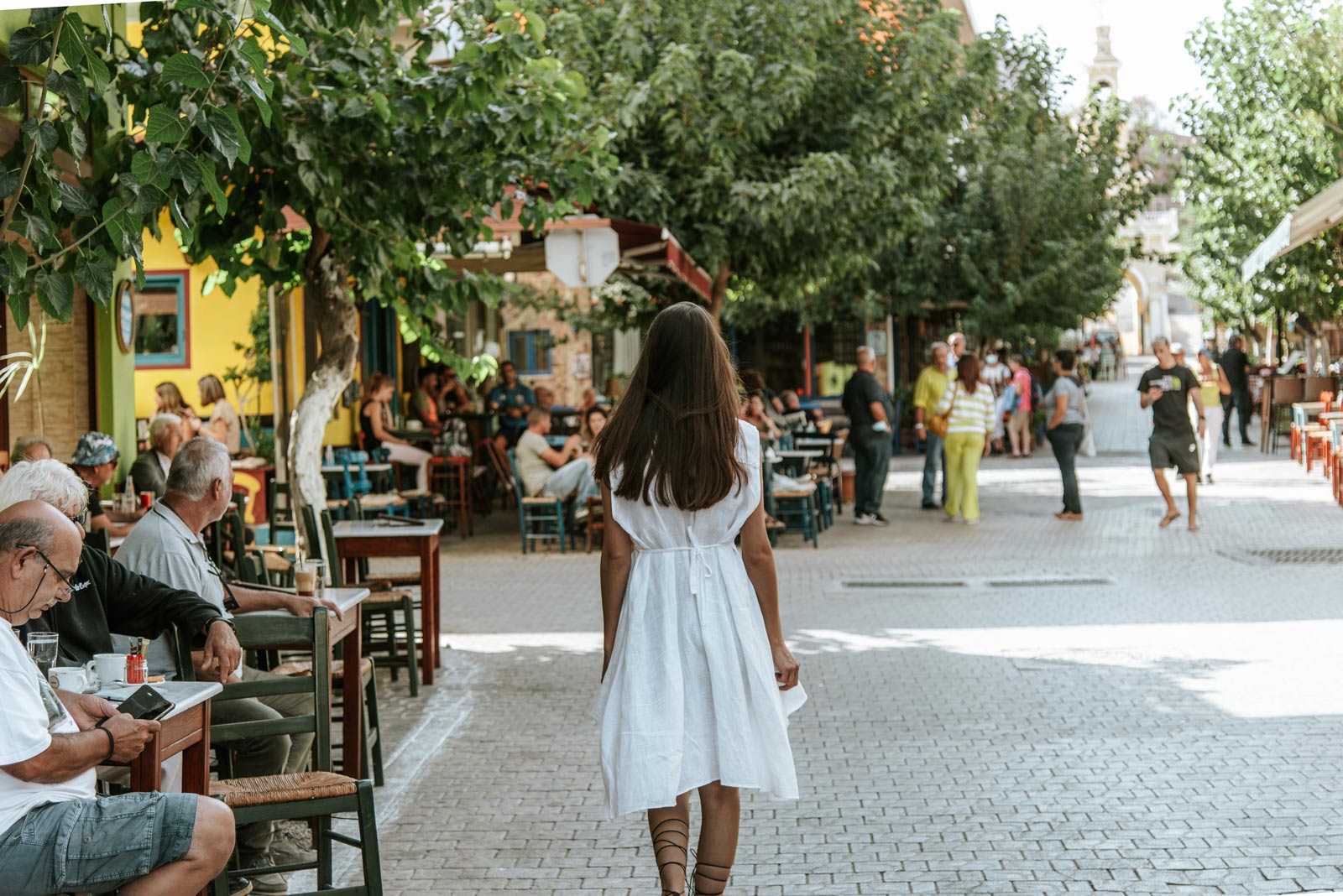 The People of Paleochora
The People of Paleochora
There was a time when the only people who lived in Paleochora were Greek. When Paleochora used to be a small village with fishermen and – a few – farmers. Most of the fishermen originated from Gavdos island, located just opposite of Paleochora. The locals were hard working people, trying to survive from the First and the Second World War. Many of these people moved to Paleochora from other villages of the Selino area, in search of a better life.
The origin of the people of Paleochora started to change when the first tourists began to arrive in the early 70s, and when the first greenhouses were built in Kundura, 5-8km from Paleochora. Tourism and "tomatoes" have dramatically changed Paleochora within the last 30 – 40 years. Tourism agencies advertised the place, and more and more expats came in a quest to live a better life, like that of the local people: easy going, no stress, "siga-siga" ("slowly-slowly") as we usually say in the Greek villages. So, by the beginning of the 80s you could see few people that weren't locals, many of them not even Greeks, but Paleochora was their "own" place, the place they wanted to live in. At the same time, the number of tomato greenhouses increased, which raised the need for more working hands. Many foreigners, especially from Eastern Europe, are now living permanently in Paleochora and Kundura, most of them working in agriculture. Apart from the greenhouses, olives are an important source of income and locals often hire foreigners to help them do the job.
So, present-day Paleochora is now a mix of local families that have been here since the beginning of the 20th century, local people that have come from all the villages of the Selino district – and mostly the Pelekanos area, villages that now are almost isolated since everybody have moved to Paleochora – and foreign people that are either economic migrants from all over the world – and particularly from the Eastern European countries  – or Western Europe seniors that have chosen Paleochora as the place to retire – or, to put it more gentle, the place to spend most of their free time. There is also a small minority of younger Western European women (like Johanna, Aris' wife,  for example) who are married to locals.
The people of Paleochora still carry the characteristics that made them beloved, and made the village popular: hospitality, true friendship, generosity. The people of Paleochora are still in love with their village, and although there is always room for improvements, their intentions remain good and honest.